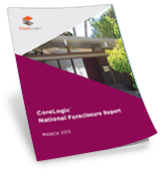 Real Estate Investing News This Week 2014-08-02
All the Real Estate News That's Fit to RE-Print™
Welcome to our weekly edition of Real Estate Investing News This Week. Highlights this week include:
Home price gain pace slows down
Pending home sales slip in June
49,000 completed foreclosures in June
We hope these real estate news items help you stay up-to-date with your real estate investing strategies and inspire some profitable real estate deals for you.

The chart below shows the index levels for the 10-City and 20-City Composite Indices. As of May 2014, average home prices across the United States are back to their summer 2004 levels. Measured from their June/July 2006 peaks, the peak-to-current decline for both Composites is approximately 17-18%.
The recovery from the March 2012 lows is 26.5% and 27.3% for the 10-City and 20-City Composites.


"Home prices rose at their slowest pace since February of last year," says David M. Blitzer, Chairman of the Index Committee at S&P Dow Jones Indices. "The 10- and 20-City Composites posted just over 9%, well below expectations."

After three consecutive months of solid gains, pending home sales slowed modestly in June, according to the National Association of Realtors®.
The Pending Home Sales Index, a forward-looking indicator based on contract signings, declined 1.1 percent to 102.7 in June from 103.8 in May, and is 7.3 percent below June 2013 (110.8).
Despite June's decrease, the index is above 100 – considered an average level of contract activity – for the second consecutive month after failing to reach the mark since November 2013 (100.7).

—Foreclosure inventory down 35 percent—
On Thursday, CoreLogic® released its June National Foreclosure Report, which provides data on completed U.S. foreclosures and foreclosure inventory.
According to CoreLogic, for the month of June 2014, there were 49,000 completed foreclosures nationally, down from 54,000 in June 2013, a year-over-year decrease of 9.9 percent. As a basis of comparison, before the decline in the housing market in 2007, completed foreclosures averaged 21,000 per month nationwide between 2000 and 2006.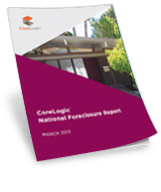 As of June 2014, approximately 648,000 homes in the United States were in some stage of foreclosure, known as the foreclosure inventory, compared to 1 million in June 2013, a year-over-year decrease of 35 percent.
"While 32 straight months of year-over-year decline in the foreclosure rate is cause for celebration, the total number of homes still in the foreclosure process remains almost four times as high as the average in the early 2000s," said Mark Fleming, chief economist for CoreLogic.
"Additionally, there is concern over whether or not we can maintain this pace of improvement as the foreclosure inventory becomes more concentrated in judicial states with lengthier, more complex processes and timelines."