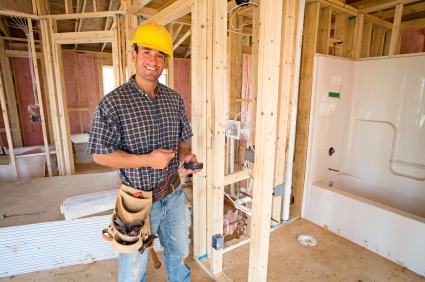 Real Estate Investing News This Week 2014-07-26
All the Real Estate News That's Fit to RE-Print™
Welcome to our weekly edition of Real Estate Investing News This Week. Highlights this week include:
Home sales increased 9 percent annually in May
Existing-home sales up in June but down from year ago
17 percent of  homes seriously underwater
Zillow: Home values up 6.3 percent annually
Homebuilder confidence reaches 6-month high
New home sales collapse, erasing recent surge
National credit default rates reach historical low
We hope these real estate news items help you stay up-to-date with your real estate investing strategies and inspire some profitable real estate deals for you.

May Distressed Sales Lowest Since December 2007
From Molly Boesel:

According to Corelogic, home sales increased by 9 percent year over year in May 2014, 18.5 percent higher than reported for April 2014.
The increase in month-to-month sales was due, in part, to the seasonal nature of the home sales. Improvement was led by sales of newly constructed homes, which increased by 17 percent, followed narrowly by re-sales, which were up by 16 percent.
Distressed sales accounted for 12.5 percent of total home sales in May, the lowest share since December 2007 and a strong improvement from the same time a year ago when this category made up 17 percent of total sales.
REO sales were down 12 percent year over year, and short sales were down 32 percent from a year ago in May.

According to the National Association of Realtors®, existing-home sales climbed 2.6 percent to a seasonally adjusted annual rate of 5.04 million in June from an upwardly-revised 4.91 million in May. Sales are at the highest pace since October 2013 (5.13 million), but remain 2.3 percent below the 5.16 million-unit level a year ago.
Total housing inventory at the end of June rose 2.2 percent to 2.30 million existing homes available for sale, which represents a 5.5-month supply at the current sales pace, unchanged from May. Unsold inventory is 6.5 percent higher than a year ago, when there were 2.16 million existing homes available for sale.
Distressed homes – foreclosures and short sales – accounted for 11 percent of June sales, down from 15 percent in June 2013. Eight percent of June sales were foreclosures and 3 percent were short sales.
Foreclosures sold for an average discount of 20 percent below market value in June, while short sales were discounted 11 percent.

RealtyTrac's Home Equity & Underwater Report for the second quarter of 2014 shows that 9.1 million U.S. residential properties are seriously underwater — where the combined loan amount secured by the property is at least 25 percent higher than the property's estimated market value — representing 17 percent of all properties with a mortgage.
The universe of equity-rich properties — those with at least 50 percent equity — held steady from the first quarter at 9.9 million in the second quarter of 2014, representing 18.8 percent of all properties with a mortgage.

Zillow's second quarter Real Estate Market Reports show that on a year-over-year basis, home values were up 6.3 percent from June 2013. The last time national home values were at this level was in March 2005.
Rents were up 2.5 percent year-over-year.

By Brenna Swanson, Housing Wire

"Builder confidence in the market for newly-built, single-family homes hit a major milestone in July, rising four points to a reading of 53 and showing good sales conditions, according to the National Association of Home Builders/Wells Fargo Housing Market Index."
Last month, the Index was at 49, below positive confidence.
"This is the first time that builder confidence has been above 50 since January and an important sign that it is strengthening as pent-up demand brings more buyers into the marketplace," said NAHB Chairman Kevin Kelly.

Sales down 11.5% year over year
By Trey Garrison, Housing Wire
"Sales of new single-family houses plummeted in June to an annualized rate of 406,000, at least 20% below most analyst estimates. June's sales fell 8.1%, the largest drop since July 2013….
June's new home sales were 11.5% below the June 2013 estimate of 459,000….
Making matters much worse, May's annual rate was revised downward from 504,000 in May to 442,000, a huge downward revision that came after the original incorrect 19% surge was celebrated in the mainstream headlines as a sign of the housing recovery picking up….
Notably, it also comes one week after the National Association of Home Builders survey showed that builder confidence was at a six-month high."

According to the S&P/Experian Consumer Credit Default Indices:
The national composite posted 1.02% in June, its lowest default rate in over 10 years of history. Auto and bank card saw their default rates increase while first mortgage continued its decline.
After eight consecutive months of rate declines, the first mortgage default rate fell to 0.89%. The bank card default rate rose to 3.02% in June, its third consecutive increase from its historical low in March 2014. The auto default rate continues to remain stable around one percent as it posted 0.96% in June.
"Consumer credit default rates continue to drift lower and have reached a historical low," says David M. Blitzer, Managing Director and Chairman of the Index Committee for S&P Dow Jones Indices. "Recent economic reports are encouraging with the unemployment rate now at a six year low and strong job creation…."