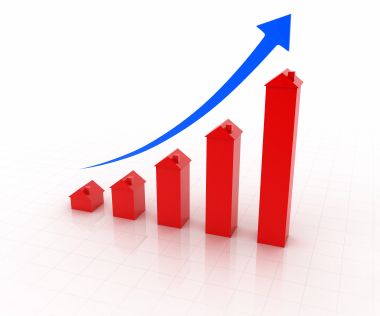 Real Estate Investing News This Week 2013-11-02
All the Real Estate News That's Fit to RE-Print™
Welcome to our weekly edition of Real Estate Investing News This Week. Here's the best of this week's real estate news:
S&P/Case-Shiller Home Price Indices are up 12.8%
Price recovery seen in almost 90% of metros
Pending home sales continue slide in September
Foreclosure inventory is down 33%
We hope these real estate news items help you stay up-to-date with your real estate investing strategies and inspire some profitable real estate deals for you.
"The 10-City and 20-City Composites posted a 12.8% annual growth rate," says David M. Blitzer, Chairman of the Index Committee at S&P Dow Jones Indices. Both Composites showed their highest annual increases since February 2006.
All 20 cities reported positive year-over-year returns. Thirteen cities posted double-digit annual gains.
Las Vegas and California continue to impress with year-over-year increases of over 20%.
Denver and Phoenix posted 20 consecutive annual increases; Miami and Minneapolis 19.
Despite showing 26 consecutive annual gains, Detroit remains the only city below its January 2000 index level."
See Also:
August's Annual Home Price Gains Set Post-Crisis Record
The S&P/Case-Shiller Home Price Indices rose once again in August at their fastest annual rate in more than six and a half years, but the monthly pace continues to slow.
"Prices are now rising in nearly 90 percent of metro areas, and in all metro areas with populations greater than 1 million," said Dr. David Stiff, principal economist for CoreLogic Case-Shiller. "The strongest growth continues to be recorded in cities that were at the center of the housing bubble, but investor demand in those markets appears to be waning, meaning rapid rates of price appreciation are likely unsustainable."
Key Points:
Home prices increased by 10.1 percent year over year in the second quarter of 2013.
Nationally, prices are now 16 percent above the fourth-quarter 2011 trough.
Price appreciation is projected to slow to 5.4 percent across all markets by the beginning of 2014.
Pending home sales declined for the fourth consecutive month in September, as higher mortgage interest rates and higher home prices curbed buying power, according to the National Association of Realtors®.
Lawrence Yun, NAR chief economist, said this is the first time in 29 months that pending home sales weren't above year-ago levels. "This tells us to expect lower home sales for the fourth quarter, with a flat trend going into 2014. Even so, ongoing inventory shortages will continue to lift home prices, though at a slower single-digit growth rate next year."

 —Foreclosure inventory down 33 percent nationally from one year ago—
On Thursday, CoreLogic® released its September National Foreclosure Report which provides data on completed U.S. foreclosures and the national foreclosure inventory.
According to CoreLogic, there were 51,000 completed foreclosures in the U.S. in September 2013, down from 84,000 in September 2012, a year-over-year decrease of 39 percent.
As of September 2013, approximately 902,000 homes in the U.S. were in some stage of foreclosure, known as the foreclosure inventory, compared to 1.4 million in September 2012, a year-over-year decrease of 33 percent.
"The number of seriously delinquent mortgages continues to drop across the country at a rapid rate with every state showing year-over-year declines in foreclosure inventory," said Anand Nallathambi, president and CEO of CoreLogic. "We're not out of the woods yet, but these are encouraging signs for a return to a healthier housing market in the U.S."
By Krista Franks Brock
"Mortgage delinquencies are on the decline, according to a report from Equifax. Home finance write-offs so far this year total $96.3 billion, down 22 percent compared to the same time period last year, the company says."
"We're now back to where we were in mid-2008 in terms of severely delinquent first mortgages and current trends suggest we will be at pre-recession levels of severe delinquencies by the end of 2014," said Amy Crew Cutts, chief economist at Equifax.