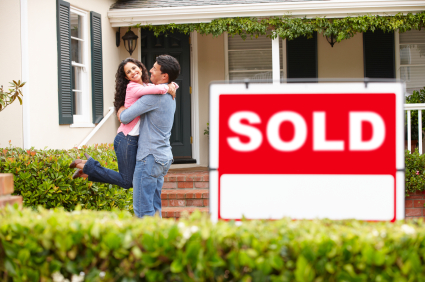 Real Estate Investing News This Week 2013-09-07
All the Real Estate News That's Fit to RE-Print™
Welcome to our weekly edition of Real Estate Investing News This Week. Here's the best of this week's real estate news:
July home prices are up 12%
Construction spending is at a 4-year high
Foreclosure inventory decreased 32%
23.8% of homeowners with a mortgage owe more than their homes are worth
We hope these real estate news items help you stay up-to-date with your real estate investing strategies and inspire some profitable real estate deals for you.
Home prices nationwide, including distressed sales, increased 12.4 percent on a year-over-year basis in July 2013.
This change represents the 17th consecutive monthly year-over-year increase in home prices nationally.
Excluding distressed sales, home prices increased on a year-over-year basis by 11.4 percent in July 2013.
Distressed sales include short sales and real estate owned (REO) transactions.
According to the S&P/Case-Shiller Home Price Indices
Data through June 2013, showed that prices continue to increase. The National Index grew 7.1% in the second quarter and 10.1% over the last four quarters.
The 10-City and 20-City Composites posted returns of 2.2% for June and 11.9% and 12.1% over 12 months. All 20 cities posted gains on a monthly and annual basis.
"National home prices rose more than 10% annually in each of the last two quarters," says David M. Blitzer, Chairman of the Index Committee at S&P Dow Jones Indices. "However, the monthly city by city data show the pace of price increases is moderating."
See Also:
Home Sales Stage a Comeback in July
"According to Redfin's data, this July saw a healthy jump in homes sold throughout most of the 19 markets covered in this report, improving 3 percent month-over-month and 17.6 percent year-over-year from…July 2012."
By Victoria Stilwell
"Construction spending in the U.S. increased in July to the highest level in four years, propelled by gains in residential real estate.
Outlays climbed 0.6 percent to a $900.8 billion annual rate, the most since June 2009, after being little changed in June, the Commerce Department reported….
Construction spending increased 5.2 percent in the 12 months ending July after adjusting for seasonal variations, according to the Commerce Department figures."
According to CoreLogic, there were 49,000 completed foreclosures in the U.S. in July 2013, down from 65,000 in July 2012, a year-over-year decrease of 25 percent.

As a basis of comparison, prior to the decline in the housing market in 2007, completed foreclosures averaged 21,000 per month nationwide between 2000 and 2006.
Since the financial crisis began in September 2008, there have been approximately 4.5 million completed foreclosures across the country.
As of July 2013, approximately 949,000 homes in the U.S. were in some stage of foreclosure, known as the foreclosure inventory, compared to 1.4 million in July 2012, a year-over-year decrease of 32 percent.
The foreclosure inventory as of July 2013 represented 2.4 percent of all homes with a mortgage compared to 3.4 percent in July 2012.
Download the report here: CoreLogic Foreclosure Report July 2013
By Esther Cho:
"The national mortgage delinquency rate resumed its downward trend in July after experiencing a seasonal uptick in June, Lender Processing Services, Inc. (LPS) reported Monday.
The delinquency rate, which includes loans 30 days or more past due, slipped to 6.41 percent in July after increasing to 6.7 percent in June. The decrease represents a monthly and yearly decline of 3.96 percent and 8.76 percent, respectively."
By Diana Olick, CNBC Real Estate Reporter
"More than three million U.S. borrowers have risen above water on their mortgages so far this year, thanks to swift home price appreciation, according to a new report from online real estate company Zillow.
The negative home equity rate fell in the second quarter of this year, the fifth straight quarterly drop, but it is still alarmingly high and continues to hamper the housing recovery.
Currently, 23.8 percent of homeowners with a mortgage, or approximately 12.2 million, owe more than their homes are worth, down from 15.3 million one year ago, according to the report. Some, however, are still so far underwater that even with fast-rising prices, it will take years for them to see any home equity."