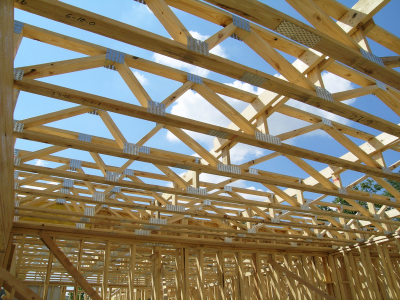 Real Estate Investing News This Week 2013-08-17
All the Real Estate News That's Fit to RE-Print™
Welcome to our weekly edition of Real Estate Investing News This Week. Here's the best of this week's real estate news:
31 percent of Metros posted double-digit price gains
Builder confidence reaches it's highest level in eight years
Foreclosure activity increased 2 percent in July
House inventory is declining at a slower pace
We hope these real estate news items help you stay up-to-date with your real estate investing strategies and inspire some profitable real estate deals for you.
By Esther Cho:
"Out of 163 metro areas across the country, 31 percent experienced double-digit annual home price gains in the second quarter, according to a report from the National Association of Realtors (NAR).
During the second quarter last year, only 14 percent of markets showed double-digit yearly increases.
Overall, 87 percent of the metro areas tracked saw median prices for existing-homes rise compared to last year, while 12 percent experienced declines, NAR data showed.
At the same time, the national median price rose 12.2 percent to $203,500 compared to last year. The annual increase represents the strongest gain in over seven years."
By Brena Swanson:
"Builder confidence in the market for newly built, single-family homes rose three points to an August index score of 59, according to the latest National Association of Home Builders/Wells Fargo Housing Market Index.
This is the fourth consecutive monthly gain, bringing the index to its highest level in nearly eight years, the association noted.
Any number over 50 suggests the majority of builders view conditions in a particular segment of the market as good."
On Thursday, RealtyTrac® released its U.S. Foreclosure Market Report™ for July 2013, which shows foreclosure filings — default notices, scheduled auctions and bank repossessions— were reported on 130,888 U.S. properties in July, an increase of 2 percent from the 78-month low in June but still down 32 percent from July 2012.
High-level findings from the report:

The monthly increase in U.S. foreclosure activity was driven by a 6 percent monthly increase in foreclosure starts and a 4 percent monthly increase in bank repossessions (REO), although both metrics decreased from a year ago.
Foreclosure starts increased from the previous month in 26 states and were up from a year ago in 15 states.
Bank repossessions increased from the previous month in 29 states and were up from a year ago in 18 states.
By Krista Franks Brock:
"Home inventories continue to decline in many markets across the country, but the pace of those declines appears to be slowing, which may in turn slow price appreciation in some markets, according to Realtor.com….
National housing inventory declined 5.24 percent year-over-year in July, which is a slowdown from the 16.47 percent year-over-year decline reported in January.
At the same time, the number of markets with declining inventory year-over-year decreased to 118 in July, down from 125 markets in June."