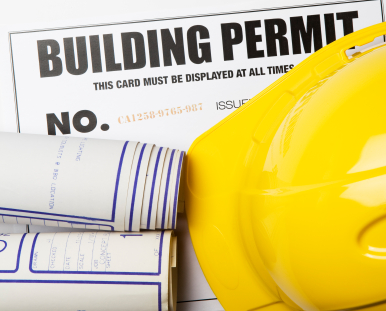 Real Estate Investing News This Week 2013-05-18
All the Real Estate News That's Fit to RE-Print™
Welcome to our weekly edition of Real Estate Investing News This Week. Real estate news highlights include:
Single family building permits increased 27 percent from a year ago
More home price increases coming 2013 to 2017
New home sales increase, distressed inventory declines
Housing Index posts record April increase
We hope these real estate news items help you stay up-to-date with your real estate investing strategies and inspire some profitable real estate deals for you.
On Tuesday, RealtyTrac
®
 released its analysis of building permit data recently released by the U.S. Department of HUD for the first quarter.
High-level findings from the report:
Nationwide single family building permits increased 27 percent from a year ago in the first quarter to the highest first-quarter total since 2008. Meanwhile U.S. foreclosure starts in the first quarter decreased 27 percent from a year ago to the lowest quarterly level since the second quarter of 2006.
The majority of building permits in the first quarter were for single-family homes (64 percent of total permits), followed by 5+ unit multi-family properties (33 percent). Overall multi-family building permits increased 23 percent from a year ago.
Key Findings:
Home prices projected to increase 3.9 percent annually over next five years, following a 7.3 percent rise in 2012
Cities at epicenter of housing bubble/crash clocking highest rate of appreciation, largely driven by investor demand
New housing bubble unlikely as market dynamic shifts on both supply and demand sides
Download the Index here: CoreLogic Case-Shiller Indexes
From Esther Cho:
"The available supply of foreclosures and short sales previously stunted the recovery for new home sales, according to CoreLogic's May MarketPulse report.
Though, now that the supply of distressed homes and existing-homes for sale has fallen, there's more room for the new home sales market to expand."

The Wall Street Journal
's Nick Timiraos reports:
"It's shaping up to be a hot summer for the U.S. housing market.
An index that measures prices received by real-estate agents and brokers posted its largest year-over-year jump in April in nearly eight years.
The data series released on Wednesday comes from the producer-price index, which measures how much manufacturers and wholesalers pay for finished goods….
The index showed a 9.1% gain in prices from a year ago."