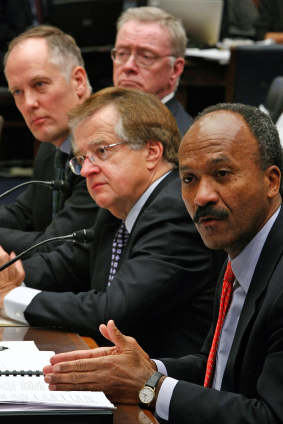 Real Estate Investing News This Week 2013-03-23
All the Real Estate News That's Fit to RE-Print™
Welcome to our weekly edition of Real Estate Investing News This Week. We have some important stories this week:
Freddie Mac Files Suit Against 12 Banks Over LIBOR Scandal
Home Values Climb for 16th Straight Month in February
Redfin: More than One-Third of Listed Homes Sold Within 2 Weeks
Housing Starts rose nearly 28% between February 2012 and February 2013
We hope these real estate news items help you stay up-to-date with your real estate investing strategies and inspire some profitable real estate deals for you.
Tory Barringer reports:
"The story of the London Interbank Offered Rate (LIBOR) scandal added another chapter in March as Freddie Mac brought suit against Barclays, Bank of America, Citibank, and several other institutions for investment losses related to alleged rate-rigging practices….
It was first revealed in June 2012 that traders at some institutions had been involved from 2007 to 2010 in a rate manipulation scheme." [Emphasis added.]
From DSnews.com:
"Home values maintained their upward trajectory in February after climbing for the 16th straight month, according to Zillow's monthly Home Value Index.
The index registered a national value of $158,100 last month, which represents a slight 0.1 percent increase from January and a 5.8 percent jump from February 2012, Zillow reported.
The yearly gain is the second largest increase since August 2006. In January, the year-over-year gain was 6 percent."
Esther Cho reports:
"More than one-third of homes were taken off the market in two weeks or less last month, Redfin revealed in its most recent monthly housing report.
On average, 34 percent of homes were under contract within 14 days of their debut in February, an increase from 30.3 percent in January, the online real estate broker reported."
––10.4 Million Residential Properties with a Mortgage Still in Negative Equity––
On Tuesday, Corelogic® released new analysis showing approximately 200,000 more residential properties returned to a state of positive equity during the fourth quarter of 2012.
This brings the total number of properties that moved from negative to positive equity in 2012 to 1.7 million and the number of mortgaged residential properties with equity to 38.1 million.
The analysis also shows that 10.4 million, or 21.5 percent of all residential properties with a mortgage, were still in negative equity at the end of the fourth quarter of 2012. This figure is down from 10.6 million properties, or 22 percent, at the end of the third quarter of 2012.
From Robbie Whelan
"The Census Bureau reported Tuesday that housing starts, the official government measure of new-home construction, rose nearly 28% between February 2012 and February 2013. The pace of construction remained basically unchanged between January and February of this year."
From Esther Cho:
"Home price gains may be outpacing increases in rent, but the cost of being a homeowner is still much less than that of a renter, according to Trulia's Winter 2013 Rent vs. Buy report.
After factoring all cost components including transaction costs, taxes, and opportunity costs, Trulia found buying a home is 44 percent cheaper than renting, down slightly from 46 percent a year ago."