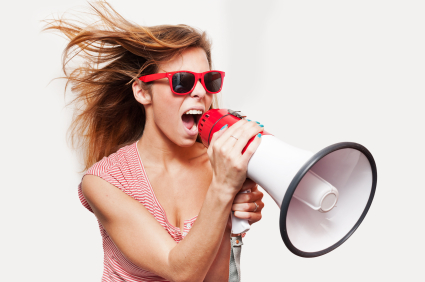 Real Estate Investing News This Week 2013-03-02
All the Real Estate News That's Fit to RE-Print™
Welcome to our weekly edition of Real Estate Investing News This Week. This week we have good news, good news, and more good news. Here are the highlights:
The Case-Shiller Home Price Indices are showing the fastest price gain in six years, new home sales have posted the strongest gain in 20 years, and pending home sales rose 4.5% in January.
Completed foreclosures are down 17.8% from January 2012, and foreclosure inventory is seeing a 21% year-over-year decrease.
We hope these real estate news items help you stay up-to-date with your real estate investment strategies and inspire some profitable real estate deals for you.
Mark Lieberman reports:

"Home prices rose at their fastest pace since July 2006, according to
Standard and Poor's Case-Shiller 10- and 20-city Home Price Indices
. At the same time, the Case-Shiller national index, reported quarterly, registered its strongest gain since Q2 2006….
Year-over-year, the 10-city index was up 5.9 percent, and the 20-city index rose 6.8 percent. The national index was up 7.3 percent year-over-year."
See the complete S&P/Case-Shiller Home Price Indices Report, including all charts and graphs here.
From DSnews.com:
"New home sales jumped 15.6 percent in January—the strongest gain in 20 years—to a seasonally adjusted annual rate of 437,000, the Census Bureau and HUD reported Tuesday….
At the same time, the months' supply of new homes for sale dropped to its lowest level since March 2005."
On Thursday, RealtyTrac® released its Year-End and Q4 2012 U.S. Foreclosure & Short Sales Report™, which shows a total of 947,995 U.S. properties in some stage of foreclosure or bank-owned (REO) were sold during the year, a decrease of 6 percent from 2011 and down 11 percent from 2010.
These foreclosure-related sales accounted for 21 percent of all U.S. residential sales during the year, down from 23 percent of all sales in 2011 and down from 28 percent of all sales in 2010.
Properties not in foreclosure that sold as short sales in 2012 accounted for an estimated 22 percent of all residential sales — bringing the total share of distressed sales to 43 percent including both foreclosure-related sales and non-foreclosure short sales.
See also:
CoreLogic Reports 61,000 Completed Foreclosures in January
"On Thursday, CoreLogic
®
released its
National Foreclosure Report
, which provides data on completed U.S. foreclosures and the overall foreclosure inventory. According to CoreLogic, there were 61,000 completed foreclosures in the U.S. in January 2013, down from 75,000 in January 2012, a
year-over-year decrease of 17.8 percent
.
On a month-over-month basis, completed foreclosures rose from 56,000 in December 2012 to the January level of 61,000,
an increase of 10.5 percent
. As a basis of comparison, prior to the decline in the housing market in 2007, completed foreclosures averaged 21,000 per month between 2000 and 2006. Completed foreclosures are an indication of the total number of homes actually lost to foreclosure. Since the financial crisis began in September 2008, there have been approximately 4.2 million completed foreclosures across the country.
Approximately 1.2 million homes were in some stage of foreclosure in the U.S., known as the foreclosure inventory, as of January 2013 compared to 1.5 million in January 2012,
a 21 percent year-over-year decrease
. This was the 15th consecutive month with a year-over-year decline…."
See also:
Alan Zibel and Eric Morath report:
"The number of U.S. buyers signing contracts to buy previously owned homes rose last month to the highest level since April 2010, despite a thin supply of homes on the market in many areas.
The National Association of Realtors said Wednesday its seasonally adjusted index for pending sales of existing rose 4.5% in January from December to a reading of 105.9. The index was up 9.5% from a year earlier and was at the highest level since federal tax credits fueled a temporary boom in home sales nearly two years ago."
From Esther Cho:
"Lender Processing Services, Inc.
(LPS) offered an early look at mortgage performance in January 2013 and reported a downward trend for mortgage delinquencies and foreclosures.
At the end of January, the mortgage delinquency rate, which includes loans 30 days or more past due, stood at 7.03 percent, representing a 2.03 percent decline from December 2012 and an 8.35 percent decrease from January 2012, according to LPS.
Meanwhile, the national foreclosure pre-sale inventory rate averaged 3.41 percent, falling 0.82 percent month-over-month while making a steep 19.39 percent drop year-over-year."