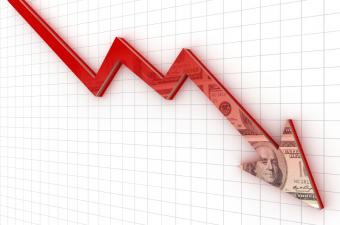 Hot Real Estate Investment News This Week 2012-12-08
All the Real Estate News That's Fit to RE-Print™
Welcome to our weekly edition of Hot Real Estate Investment News.
Home prices have increased for eight consecutive months, with a 6.3 percent increase in October.
Foreclosure starts plummeted in October, and national foreclosure inventory has decreased 17 percent from a year ago. Foreclosure sales increased 21 percent in the third quarter, while REO sales have diminished to under 20 percent.
Here are the real estate investing related news items that caught our attention this past week. We hope they help you stay up-to-date with your real estate investment strategies and inspire some profitable real estate deals for you.
—The National Foreclosure Inventory Has Fallen 9 Percent Year-to-Date—
According to
CoreLogic
, there were 58,000 completed foreclosures in the U.S. in October 2012, down from 70,000 in October 2011 representing a year-over-year decrease of 17 percent.
On a month-over-month basis, completed foreclosures fell from 77,000 in September 2012 to the current 58,000, representing a decrease of 25 percent.
Download a copy of the National Foreclosure Report here:
CoreLogic Foreclosure Report October 2012
Esther Cho reports:
"Foreclosure starts fell even further in October after a steep drop in September, according to data from Lender Processing Services (LPS).
In October, foreclosure starts numbered about 124,000, which represents a 22 percent decline from September to October and a 48 percent decrease from October 2011, the analytics company reported. In September, foreclosure starts were down monthly and yearly by 21 percent and 28 percent, respectively.
LPS explained the plunge in foreclosure starts was likely driven by new borrower notification requirements from the national mortgage settlement."
—6.3 Percent Increase Recorded in October—
CoreLogic® released its October CoreLogic HPI® report on Tuesday. Home prices nationwide, including distressed sales, increased on a year-over-year basis by 6.3 percent in October 2012 compared to October 2011. This change represents the biggest increase since June 2006 and the eighth consecutive increase in home prices nationally on a year-over-year basis.
RealtyTrac® just released its Q3 2012 U.S. Foreclosure & Short Sales Report™, which shows a total of 193,059 U.S. properties in some stage of foreclosure or bank-owned (REO) were sold during the third quarter, an increase of 21 percent from the previous quarter, but still down 3 percent from the third quarter of 2011.
The report also shows that foreclosure-related sales accounted for 19 percent of all U.S. residential sales during the third quarter — down from 20 percent in the previous quarter but the same level as in the third quarter of 2011.
From Carrie Bay at DSnews.com:
"Even with fewer fair market sellers putting their homes on the market—which is typical during the winter season—Clear Capital says REO sales held steady at 18.4 percent of total sales. With the effects of winter unfolding, the company says REO saturation trends don't yet sound any alarms.
Should distressed sales hold around their current level for the next several months, Clear Capital says downward price pressure should be minimal…."