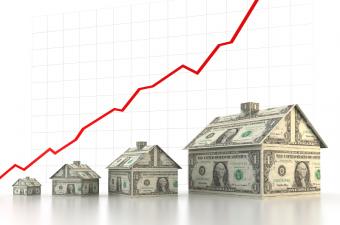 Hot Real Estate Investment News This Week 2012-11-10
All the Real Estate News That's Fit to RE-Print™
Welcome to our weekly edition of Hot Real Estate Investment News.
Good news and optimism continue for the real estate market:
The number of housing markets across the country showing lasting improvement expanded by leaps and bounds.
Home prices nationwide, including distressed sales, increased on a year-over-year basis by 5 percent.
Foreclosures are down: Approximately 3.3 percent of all homes with a mortgage were in the national foreclosure inventory as of September 2012 compared to 3.5 percent in September 2011.
Here are the real estate investing related news items that caught our attention this past week. We hope they help you stay up-to-date with your real estate investment strategies and inspire some profitable real estate deals for you.
—Homes Lost to Foreclosure Decline Year-Over-Year and Month-Over-Month—
According to the CoreLogic report, there were 57,000 completed foreclosures in the U.S. in September 2012, down from 83,000 in September 2011 and 59,000 in August 2012.
"The continuing downward trend in foreclosures along with a gradual clearing of the shadow inventory are signs of stabilization and improvement in the housing market," said Anand Nallathambi, president and CEO of CoreLogic.
To download a copy of the National Foreclosure Report, please visit:
CoreLogic Foreclosure Report September 2012
Here are the key points of this 16-page FreddieMac Report:
Recent declines in homeownership related to economic stress and high foreclosures in the single-family housing market have benefited the multifamily market.
 The homeownership rate will drop 1-2 percentage points if the current slow recovery continues.
 The single-family rental market, a growing and distinct market from multifamily, has expanded 16% (about 3 million units) since 2007.
Multifamily market demand is expected to be strong through 2015 primarily due to demographic trends and shift in homeownership preference.
Read the full Multifamily Demand Forcast here.
See also:
—Pending HPI Forecasts 5.7 Percent Year-Over-Year Increase for October—
Home prices nationwide, including distressed sales, increased on a year-over-year basis by 5 percent in September 2012 compared to September 2011. This change represents the biggest increase since July 2006 and the seventh consecutive increase in home prices nationally on a year-over-year basis.
DSnews.com's Tory Barringer reports:
"The number of housing markets across the country showing lasting improvement expanded by leaps and bounds in November, according to a report from the National Association of Home Builders (NAHB).
The Improving Markets Index (IMI), put together monthly by NAHB and First American, showed 125 markets demonstrating consistent improvement, up from the previous record high of 103 in October."
From Esther Cho at DSnews.com:
"A lower supply of inventory and fewer distressed sales led to stronger home price gains across the country, the National Association of Realtors (NAR) revealed in a recent report.
On a national level, the median price for existing single-family homes increased 7.6 percent to $186,100 in the third quarter of this year compared to last year. In the third quarter of 2011, the median price was $173,000…."