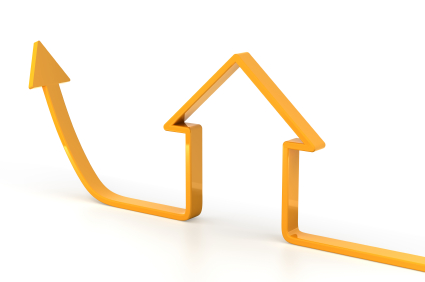 Hot Real Estate Investment News This Week 2012-10-06
All the Real Estate News That's Fit to RE-Print™
Welcome to our weekly edition of Hot Real Estate Investment News.
The big news this week: We're seeing a lot of optimism and predictions of recovery for the real estate market.
Home prices are up, foreclosure inventory is down, and economists are saying the housing recovery is finally here.
Here are the real estate investing related news items that caught our attention this past week. We hope they help you stay up-to-date with your real estate investment strategies and inspire some profitable real estate deals for you.
From
Corelogic's
August Home Price Index report:
"Home prices nationwide, including distressed sales, increased on a year-over-year basis by 4.6 percent in August 2012 compared to August 2011. This change represents the biggest year-over-year increase since July 2006….
The August 2012 figures mark the sixth consecutive increase in home prices nationally on both a year-over-year and month-over-month basis."
See Also:
Home Prices Sustain Recovery with 4.6% Yearly Gain
"When excluding distressed sales, which are short sales and REO transactions, prices were up yearly and monthly by 4.9 percent and 1 percent, respectively."
RealtyTrac reporter, Octavio Nuiry states:
"Sales of new home in the United States dipped 0.3 percent in August from July, but  the median price of homes sold last month rose by a record amount, according to  the Commerce Department.
New home sales amounted to a seasonally adjusted annual rate of 373,000 in August, down 0.3 percent from a revised total of 374,000 in July. That was 27.7 percent  higher than July 2011, but was well below the pace of 700,000 that economists  consider healthy."
See Also:
New-home sales steady, but prices jump
"Sales of new homes were little changed in August, but prices rose sharply in a signal of continued improvement in the housing market, according to a government report issued Wednesday."
From CNBC Real Estate Reporter, Diane Olick:
"Fewer Americans signed contracts to buy existing homes in August. After gains in home sales over the spring and summer, an industry survey surprised expectations, registering a 2.6 percent drop in pending home sales from July. This drop forecasts that final closings on existing homes will be lower heading into fall."
—Foreclosure Inventory Declines to Lowest Level Since April 2010—
"The continuing downward trend in foreclosures and a gradual clearing of the shadow inventory are important signals that the recovery in housing is gaining traction," said Anand Nallathambi, president and CEO of CoreLogic.
See Also:
Chris Isidore from CNN Money reports:
"It's been a long time coming, but economists surveyed by CNNMoney believe the nation's housing market has finally turned the corner.
Of the 14 economists who answered questions about home prices in the survey, nine believe that prices have already turned higher or will make that turn later this year"