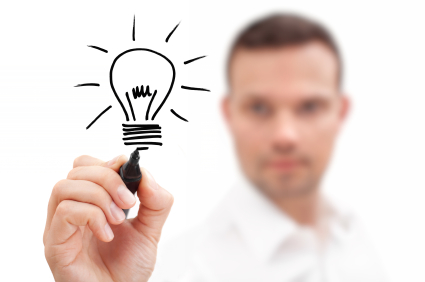 37 Ways to Find Motivated Sellers
The key to getting great real estate deals is in having a bountiful supply of "motivated sellers."
I've put together this extensive resource for you, so you'll always have plenty of ways to find motivated sellers or, better yet, for motivated sellers to find you.
What You Should Know About Out-of-State Owners
by Real Estate Investor, Doug Smith
Buying properties from out-of-state owners is what I consider to be the most overlooked method for getting great deals. Why? Because many top investors are NOT pursuing this method. Here's the situation: Those who aren't pursuing out-of-state owners often tell me, Yeah, I need to be doing that. And the ones who are already doing it–absolutely LOVE it!
Abandoned Properties: Empty Houses = Full Pockets
by Real Estate Investor, Patrick Zanders
Driving through any just about any neighborhood, you will find homes that have overgrown, unkempt lawns,a stack of freebie newspapers on the front steps, no curtains in the windows, and basically just a "nobody lives here" feel to them. These are the properties that you are looking for…
60 Days to Your First Bargain Purchase
by Real Estate Investor and Educator, Attorney William Bronchick

Finding good real estate deals is an art. Like any business, customers are what drive it. Your primary customer is the seller who is motivated to sell below market value.Finding motivated sellers requires advertising, marketing, salesmanship, and, like any business, keeping your nose to the ground.
A Most Unique Way to Market to Motivated Sellers
by Real Estate Investor, Patrick Zanders
Getting motivated sellers to contact you is what real estate investing is all about. One of the ways that we have been successful is to locate potential deals using death notices in the obituaries. Before you call me a creep or a hearse chaser, give this area a little time and attention.
Calling Sellers from the Classifieds: A New Twist
by Real Estate Investor and Educator, Cameron Dunlap
When I first started in the business I was taught that one way to find good deals was to call sellers who had ads in the "Real Estate for Sale" section of the Classified Ads. So, I tried it and soon discovered that approximately 90% of the sellers I reached were simply not motivated. In fact, some were downright offensive and nasty.
Make Six Figures Solving Other People's Problems
by Real Estate Investor, John Carlson
The key to finding a lot of deals in this game is to look for the motivated sellers. Forget about looking for houses; that's a waste of time and requires way too much work. Narrow it down to dealing only with motivated sellers and make fewer offers that result in getting more offers accepted.
How to Make Sure the Seller is Really Motivated
by Real Estate Investor and Educator, David Finkel
One of the common complaints investors across the country share with me is that they talk with a seller who sounds motivated on the phone but turns out to be a dud when they go meet with this seller. Let's look at the ways you can make sure the sellers you meet are the best use of your time.
#1 Trick for Stellar Results from Your Motivated Seller Marketing
by Direct Mail Marketer & entrepreneur, Zach Braunel
Want the highest possible response rate on your marketing to motivated sellers? Of course you do.
The biggest problem with most direct mail is: It doesn't get opened. Our instinct and habit is to throw it in the trash. That's part of the reason The Yellow Letter works so well…
Finding Motivated Sellers: The Recipe for Success
by Real Estate Investor and Educator, Attorney William Bronchick
In real estate, there is a saying that you don't make your money when you sell, you make your money when you buy. The name of the game is finding amazing deals and then either keeping them for the long term or turning around and flipping for a handsome profit.
33 Ways to Find Motivated Sellers
by Real Restate Investor, Jim Kennedy
Place a newspaper ad (major daily)
Place an ad in Pennysaver, Thrifty Nickel, Greensheet, etc.
Bandit signs
Drive neighborhoods looking for vacant houses and FSBOs
I hope this helps you in your real estate investing career. Please share your comments in the box below.
CLICK here to subscribe to our mailing list and get unique, fresh content like this delivered right to your inbox.