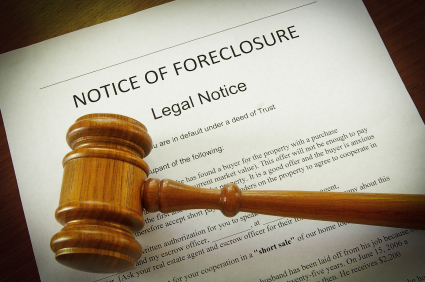 Real Estate Investing News This Week 2013-11-23
All the Real Estate News That's Fit to RE-Print™
Welcome to our weekly edition of Real Estate Investing News This Week. Here's the best of this week's real estate news:
Foreclosure inventory plunges nearly 30%
Foreclosure activity down 28% from a year ago
National credit default rates remain stable
U.S. homes spending less time on the market
We hope these real estate news items help you stay up-to-date with your real estate investing strategies and inspire some profitable real estate deals for you.
By Carrie Bay
"The nation's foreclosure inventory has contracted for 18 consecutive months and is now at its lowest point since the end of 2008, totaling 1.28 million loans, or just 2.54 percent of today's active mortgages, according to 
Lender Processing Services
 (LPS).
The company's latest report assessing loan-level data on the performance of mortgage assets through the end of October shows the industry's foreclosure inventory rate is down 29.61 percent from last year. Through the first 10 months of 2013, the foreclosure inventory rate has plummeted 26 percent."
Judicial Foreclosure Auctions Increase Annually for 16th Straight Month
RealtyTrac's U.S. Foreclosure  Market Report™ for October, which shows foreclosure filings — default notices,  scheduled auctions and bank  repossessions — shows a 2  percent increase from the previous month but a 28 percent decrease from a year  ago.
States with the biggest annual increases in scheduled judicial foreclosure auctions included Maryland (up 177 percent),  Delaware (up 142 percent), New York (up 98 percent), New Jersey (up 97  percent), Pennsylvania (up 58 percent), Connecticut (up 35 percent), and  Florida (up 32 percent).

Data through October 2013, by S&P Dow Jones Indices and Experian for the S&P/Experian Consumer Credit Default Indices, showed stability in national default rates during the month.
The national composite was 1.38% in October; it showed no change since September. The first mortgage default rate was 1.30% this month, marginally up from 1.28% posted last month. The second mortgage posted 0.72% in October, slightly up from 0.69% September rate. The auto loan default rate was 1.14% in October, marginally down from a 1.15% posted in the previous month. The bank card rate posted 2.97% in October; down from 3.14% in September.

By Tory Barringer
"Steady gains in home prices and rising mortgage rates across the United States contributed to weakening housing affordability in the year's third quarter.
According to the Housing Opportunity Index (HOI) published by the National Association of Home Builders (NAHB) and Wells Fargo, 64.5 percent of new and existing homes from the start of July through the end of September were considered affordable to families earning the national median income of $64,400.
That share is down from 69.3 percent in the second quarter, marking the biggest HOI decline since Q2 2004."

Zillow says homes sold in the U.S. in September spent a median of 86 days on Zillow, down 30 days from 116 days in September 2012.
Among the 50 largest metros nationwide, here are the top 10 fastest-moving markets, with homes spending the fewest days listed for sale on Zillow before being sold:
| | |
| --- | --- |
| METRO | Sept. 2013 Days on Zillow |
| San Jose, CA | 43 |
| San Francisco, CA | 48 |
| Austin, TX | 57 |
| Sacramento, CA | 59 |
| Dallas-Fort Worth, TX | 60 |
| San Diego, CA | 60 |
| Denver, CO | 60 |
| Los Angeles, CA | 64 |
| Seattle, WA | 64 |
| Phoenix, AZ | 65 |