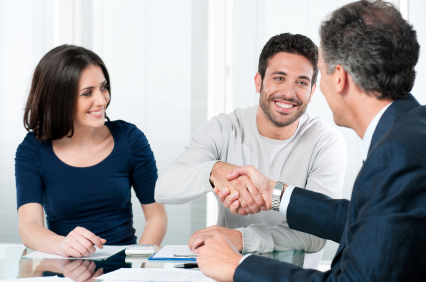 Why You Don't Need Fannie Mae or HUD
Did you get the memo from Fannie Mae?  They are making some significant changes in their approach to managing their foreclosure inventory, and it affects real estate investors.
Here are the recent trends I am seeing with Fannie Mae foreclosure inventory:
1.    The Fannie Mae Flip
Fannie Mae is attempting to "flip that house."  They have increased the frequency of houses where they are contracting to do a light fix-up of the house and then listing them to sell at a higher price.
Most of the houses are getting the typical "lipstick," which is a cosmetic update including paint and new flooring.  Sometimes they are going further to include new kitchen cabinets, bath vanities, etc.
As an investor, I do not like this trend because the work they are doing is not particularly good, and they are selling the houses at a higher price.  I have seen houses where the paint job was sloppy and carpet was poorly installed.
If I were to purchase these houses, I would not be satisfied and would need to re-do their work.  I would prefer to buy the house untouched and at a cheaper price.
2.    Non-Investor Offer Period
HUD was the originator of the "exclusive" offer period where only owner-occupants could buy their houses, but now Fannie Mae has picked up this practice as well.  The penalties are very high for an investor to buy and sell as an owner-occupant during this period.  I am seeing this practice increased, and the owner-occupied exclusive offers for Fannie Mae and HUD are being lengthened up to 30 days.
3.    Bulk Sales As Rentals
This is a new regulation that may be coming very soon.  It will require hundreds of houses be purchased in bulk sales and kept as rentals for the next three to five years.
These houses will likely be sold for pennies on the dollar. But what is the impact to real estate investors with this regulation?  It will take a huge amount of capital to participate, which will lead to large financial institutions and hedge fund type operations buying these bulk sales.
They will be regulated to hold them as rentals, which could weaken the strong rental market we are in right now. And it could lead to less foreclosure inventory available for purchase.
Their initial goal is to start with the sale of 250,000 homes in the pilot program and then move many more after that.
4.    Suppressing The Shadow
There is a huge foreclosure shadow inventory that should last quite a long time.  The change I am seeing in this area is the big push for refinances to keep home owners in their houses and the push for
short sales
to reduce the foreclosure inventory.
With the recent trends to the foreclosure inventory, are you prepared to find your own dirt-cheap houses?
A lot of new investors have never had to find their own inventory of houses and are not prepared.  This is the first installment in a new series on
lead generation
.
Now is the time
to learn to get your phone ringing with
motivated sellers
and to learn to
negotiate your own deals
directly across the kitchen table from the people that own the house.
Now is the time
to prepare yourself for action, so you will not need to rely on Fannie Mae or HUD!
Stay tuned…