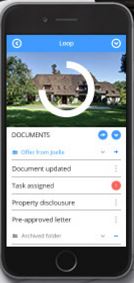 Simplify Your Real Estate with These Web-Based Solutions
It seems like everywhere we turn, we are hearing about a new app or new website. The latest advances in technology have given birth to a flock of web-based startups, simplifying processes and saving time.
Almost every industry has had a startup provide online-based solutions and services including the health, retail, and financial industry. The real estate industry is finally catching up with innovation and there are now several startups offering diverse services making real estate easier and contributing to one of the leading industries in the world.
The demand for real estate is essentially eternal. Needing to buy, sell, or rent a home will never cease to exist, but the old-school manner in which these transactions are completed will soon diminish.
The various practices of real estate are being modernized and simplified by these startups.
Investing
The use of spreadsheets to predict costs and revenue is becoming outdated, but it's still used by agents and investors. Mashvisor is an online platform that is eradicating this tedious practice by offering interactive and real estate predictive analytics to help people find investment properties.

The data offers cash flow, cash on cash return, Cap Rate, GRM, vacancy rate, neighborhood reports, and much more with one click.
The forecasts also tell an investor what income looks like when someone invests in a property in the traditional sense or through Airbnb. This allows investors to save time and help them plan their investment strategy.
Selling
Traditional flyers are still a popular marketing tool in real estate. Flyer.io is trying to eliminate paper flyers by creating web-based flyers, giving the ability to view listings in 360º imagery.
The startup offers commercial real estate marketing solutions by helping Realtors design digital and print marketing, using their product. It is the easiest way for real estate professionals to create visually appealing marketing tools to attract buyers.
While Realtors have a hand in the design, the company takes care of most of the work, giving them more time to focus on selling.
Renting

RentHackr is making apartment hunting easier. The platform allows those looking to rent a home see what other renters are paying and when apartments will become available before being listed.
This is possible because users tell each other what their future plans are once their lease is up. Renters help each other by pooling their information anonymously.
Users can also "follow" buildings and receive notifications to get exclusive information found nowhere else. The website gives those looking to rent and those looking to move a jump-start.
The Closing Process
Closings are probably the most exciting part of the real estate process, but they can be ruined by all the paper work involved. DotLoop is an online workspace that allows all parties of a deal to get together virtually.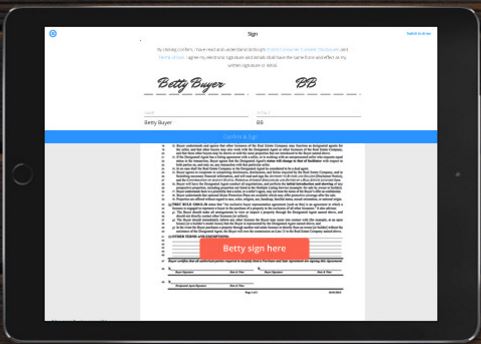 Everyone can edit, complete, sign, and share documents using only one platform. It eliminates the need to email, fax, or meet in person to close a deal. Each time an agent begins a transaction, a "loop" is create, connecting you with everyone involved.
The burst of real estate startups is expected to help all players–buyers, sellers, renters, investors, and realtors–be more efficient. This efficiency will help the real estate industry integrate with better information and procedures, and the startups will profit as well as, allowing them to continue to create more supportive technologies.
CLICK here to subscribe to our mailing list and get unique, fresh content like this delivered right to your inbox.