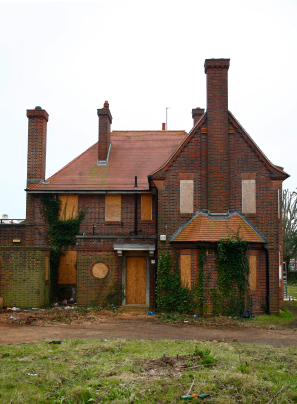 Wholesaling Real Estate: A Quick-Start Guide to Flipping Houses
This is a 6-part series that will teach you how to start wholesaling real estate for quick cash and good profits.
Wholesaling Houses – The Real Estate Investor's Foundation
As you're starting, you will be learning different methods of making money as a creative real estate investor.
Wholesaling, also called "house flipping," is one of those "must know" methods. It probably will not make you rich, but it is certainly a method that you must know in order to turn certain types of deals into fast cash.
You can expect a profit of $5,000 or more on every flip that you do. Imagine! $5,000 or more every 30 days. That is an average of $60,000 a year for only a few hours work per month. Yes, sometimes it could be less, but it could be a lot more. I've made more than $25,000 on some wholesale deals.
Let's get started…
A Great Way to Start
Wholesale flips are a good way to start your investing career. Even if you've been investing in real estate for many years, it's a very good idea to consider wholesale flips because they can provide much needed cash.

If you're just getting started and need to build your confidence or knowledge before moving on to more complicated real estate ventures, but still need to make some cash, I suggest you start with "flipping."
Flipping will enable you to earn while you learn the ropes of real estate investing, and you don't have to worry about risk if you do it RIGHT.
Here's an overview of how a wholesale deal works:
Very simply put, it is contracting to purchase and "locking up" a property, then turning around and selling your RIGHT to purchase that property to a third person.
An Example of How It Works
You happen to find a house that's run down, vacant, and just plain nasty looking. There's no "For Sale" sign in the yard. Through persistence and a little detective work, you are able to locate the owner and negotiate a "risk-free" contract to purchase the property at 50% below the ARV (after repaired value), with a very low earnest money deposit ($10). The ARV is the price the house would sell for "on the market" if it were in good, clean livable condition.
A commonly used formula to determine your acquisition price is 70% of the ARV, minus repairs and minus 3-5% for your profit. So, for example, if the ARV=$100k; Repairs=$15k; Your Profit=$5k. The acquisition price you need to negotiate with the seller needs to be around $50k.
If you're dealing with a price range of around $200,000 or more, you may increase your percentage from 70% to closer to 80% – based on the feedback you get from investors you'll be talking with. (How to get the list of investors will be discussed in the Part II of this series.)
Once you "lock up" the property with that contract, you then immediately contact an investor who works on repairing and "rehabbing" ugly houses in the area. Basically, you'll want to offer to sell him/her the house that you just put a contract on with THAT contract for $5,000 MORE than your contract amount. If your contract is way below market, you can even command a much higher price than that.
When the investor agrees to buy the house, you fill out a one-page "Assignment of Contract" form and get $500 in earnest money.  A few days later, the transaction closes at a title company or attorney's office, and you get a check for $5,000, PLUS your $10 earnest money.
Yes, it's THAT simple.
What you are doing is finding the deals and "flipping" them to someone who will actually do the work to clean up the property. You NEVER have to take ownership of the property, you NEVER have to deal with cleaning it up, and you NEVER have to pick up any type of tool to fix it either! And by doing this, you can get $5,000 or more, each and every time you do it.
Plan Your Work and Work Your Plan – Consistently
While wholesaling real estate is easy to do, it's not always consistent. In other words, you'll need to be very persistent and keep plenty of leads coming in to make a business out of it.
Some months you may find two, three, or more properties you can flip. Other months, you may not find any. You'll constantly be developing new leads. Some leads will work out, some won't. Some sellers will be very motivated, others not so much. But remember that TIME has a way of changing EVERYTHING. You must learn to stick with it, even if you start to feel discouraged.
So, Where Do You Begin?
To be successful, you'll need to START with the END in mind, so you'll know what to do after you find a motivated seller with a house you can buy below market.
If you go out and find the house first, THEN figure out what to do with it, you're setting yourself up for a nightmare. The first thing you need to do is line up your real estate investment team. You need rehab investors to buy your contract, a title company or attorney to close the contract, and the most important element – a good contract or agreement.
In the Part II of this series, we'll discuss how to get the list of investors ready to take over all the deals you'll be finding.