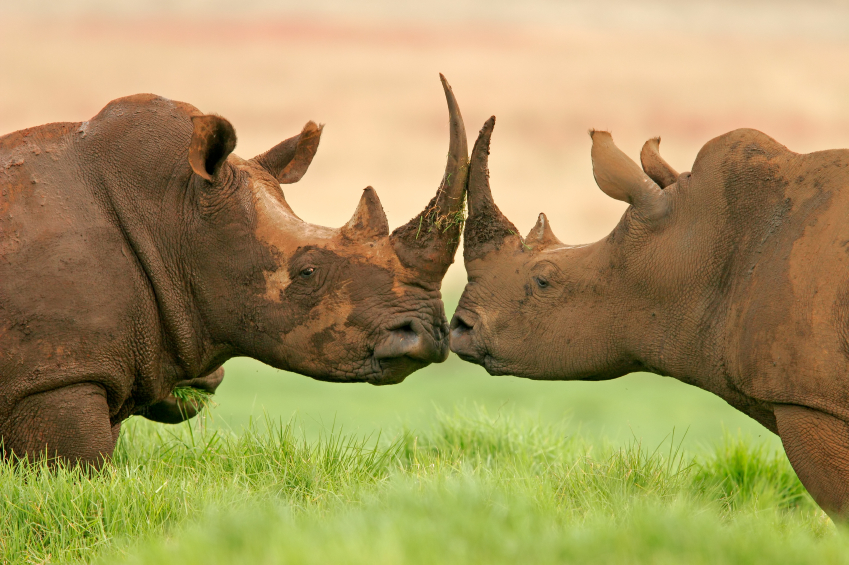 3 Easy Questions for Negotiating Your Best Real Estate Deal
Negotiating a real estate deal doesn't need to be stressful. Once you understand the nature of negotiating and have some structured questions to ask the seller, you'll feel confident and comfortable negotiating on your real estate deals.
If you are buying houses from Realtors, who are agents for the seller, you never get the opportunity to negotiate directly with the seller. The same is true when you are buying foreclosures (the asset manager makes the decision) or trying to buy a short sale (the Loss Mitigation department is in control).
The best way to negotiate your real estate deal is face to face directly with the seller.

The negotiating process begins the moment you engage the seller in a conversation. Start by listening and
building rapport
. Tell the seller you're a professional investor, you want to buy a house in the next week, and you are talking with a few other sellers right now.
Listen for what is important to the seller, then begin to gather information, such as their contact information and basic information on the house.
After building some basic rapport and gathering some basic information, you can begin asking about the condition of the house.
Ask questions about the roof, heat and air, windows, and if kitchen and baths have ever been updated. The discussion on the condition of the house begins to show the seller you are serious about buying.
They may ask you at this point if you are able to make a fair offer.
Be sure to tell the seller you do make fair offers, but you're talking with others and, as an investor, you are going to buy the house that best meets the needs of yourself and the chosen seller.
Question 1: Why are you selling?
Now that you have built rapport, have the basic property information, and the seller knows you are a serious investor who will make a fair offer, you can ask the first important question. "This sounds like a nice home. Why are you selling it?"
Now pause and listen carefully for the response, because it is the first sign of motivation.
If the seller says something like, "This house has been in our family for years and we have a lot of great memories, so I am not certain why I am selling the house" that is a signal the seller may not be motivated to sell you the house at the discount or with the terms you need to make a deal.
If they reply with something like, "We just inherited the house," or "We are a little behind in our payments" or "Our tenants moved out, and we can't get the place fixed up," then you know there is a good chance they are motivated to make a deal with you.
Question 2: If we can agree on price, how soon would you want to close?
This question will help you understand if they are motivated enough for you to make a deal. If they reply back "We are not in a big hurry, so anytime in the next year," then you will have a hard time making a great deal because they are not motivated enough to sell to you at a price or terms that meet your investment criteria.
If their answer to this question is "We can clean everything out and close in 10 days," then you know they are highly motivated and will be responsive to the rest of the negotiating process.
Sellers who are not motivated now may become motivated later, so follow up at a later date. But don't waste time, energy, and resources trying to create a deal with an unmotivated seller.
Question 3: If we close on your date, what is the lowest price you can accept?
Before you ask this important question, be sure to tell your seller:
I am not a Realtor, so you won't have to pay a 6% commission;
I will buy your house as-is, so you don't need to do any repairs; and
I don't need any assistance with closing costs, so that will save save you an additional 3%.
Then you ask the big question: "If we can close on the date that works best for you, what is the lowest price you can accept?"

At this point, you know why they are selling and how soon they want to close, but the final piece of information is the price. This is a very important question and the response back from the seller sometimes takes patience and discipline.
Sometimes the seller will go silent when you ask this question.
Don't say anything
. Just wait patiently for a response.
The reason I ask the seller to name their lowest price is because sometimes the response is
lower
than what I would have offered. Sometimes the seller really does not know what to say or may need to check with their wife or siblings.
If the seller replies "Jim, I am not really sure what the house is worth or what I want for it. Can you make me an offer?"  My response back to the seller would be "I really don't want to offend you with a low offer, and I have other sellers to talk to."
If the seller asks for a price that is equal to full retail, ask them if they need a referral to a Realtor who can list the house and politely end the discussion. Keep their information and follow up in 30 days.
If you listen through the awkward silence, and the seller will not give you a price on the house they want to sell, you can throw out a super low price and see how they react.
For instance, if the house is worth $120,000, offer them $50,000 for their house. Your offer will likely offend your seller. In your response, remind them that you didn't want to offend them and ask them again for a ball-park price they need for their house.
Repeat this question again during the negotiation if needed. And remind them you are not a Realtor looking for a 6% commission and you will buy their house as-is. Then repeat the question:
"If we can close on your date, what is the lowest price you can accept?"
These three questions enable you to gauge the seller's motivation. As an investor, you want to spend your time, energy, and resources connecting with sellers who will sell at a discount or provide good terms with owner financing. Without solid motivation to sell, you cannot make a good deal that meets your investment criteria.
CLICK here to subscribe to our mailing list and get unique, fresh content like this delivered right to your inbox.
What are your experiences negotiating? Leave your questions and comments below, and thanks for sharing this article with your social media connections.