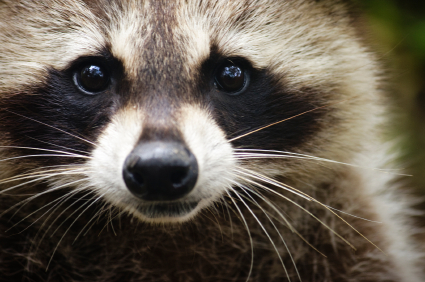 Are You Ready to Be a Bandit Investor and Steal Some Deals?
In my previous article, "Why You Don't Need Fannie Mae or HUD," I shared why I believe we are at a critical time for real estate investors to begin finding their own deals.
With foreclosure inventory so high and distressed property so easy to acquire, many investors quit marketing to find their own deals.  But recent changes in the way foreclosure inventory is handled will drive investors back to the heart of generating leads from motivated sellers.
I have wholesaled hundreds of houses, and the primary question I always get is: How do you find all those houses to buy directly from the owners.
The truth is that there is not a single silver bullet that generates all the leads.  It takes intentional and persistent marketing efforts to consistently have your phone ringing with motivated sellers.  The good news is that there are a lot of guerrilla methods that collectively work very well at a minimal cost.
Running a bandit sign campaign is one of those methods.
What is a "Bandit Sign"?
Bandit signs are usually about 18″ by 24″ in size, and they're essentially mini-billboards that shout your message to everyone passing by. Bandit signs are simple and very cost effective.
Since there are significantly fewer bandit signs being placed today than there were a few years ago, it's easier to get your signs to stand out.  The challenge is to get your message to as many people as possible while understanding you only have 3 to 5 seconds for the driver to capture all of your information.
The Bandit Sign Message
Your message needs to be short and direct.  What can you say to the drivers if you have less than 5 seconds to catch their attention?  You MUST get them your phone number as the number one take-away while driving by.  Drivers can quickly write the number onto a piece of paper or even just start dialing it as they drive by.
I like to provide two methods for drivers to contact me, so I use a web site as well.  In addition to the important contact information, it helps to have a unique selling proposition (USP), so the driver remembers you as they drive away.
Some possibilities are:
Sell your house this week
Bandit Sign Design
I like to use the 18 x 24 yellow chloroplast with black printed lettering.  I feel this is the easiest sign to read for a driver going about 30 mph or sitting back in traffic at an intersection.  White signs with either blue or red ink also work well.  You can find plenty of places online that will allow you to purchase signs at a very reasonable rate.  A one-sided sign, with delivery can be purchased for about $1.50 per sign.
Where to Place Bandit Signs
This is the biggest challenge for real estate investors.  Place your signs in the wrong location, and you could end up with a fine or a call from your local police department.
I do not recommend breaking city code when placing your signs.  Many investors love to staple them onto telephone poles, put them on the major intersections, mall exits, and highway off-ramps.  I agree that each of them are highly effective at generating leads, but I can not advocate breaking city or county code.
I recommend you place them in the yards of vacant houses, vacant lots, and stretches of land along highways with speeds below 40 mph.  This works very well if the vacant house or land is near an intersection, on a busy street, or near a railroad crossing.
To get your phone ringing right away, place about 25 signs into an area of about 5 miles in diameter.  I ask sellers where they saw my sign and often times they tell me they saw my signs in multiple locations.  That is a way of consistently getting your message to people that need to sell their houses.
Over the next several weeks, I'll be writing about additional ways to generate motivated seller leads. In the meantime, I 'd  love to hear from you.  Tell me how you use  bandit signs, what works well,  and what kinds of challenges you have.