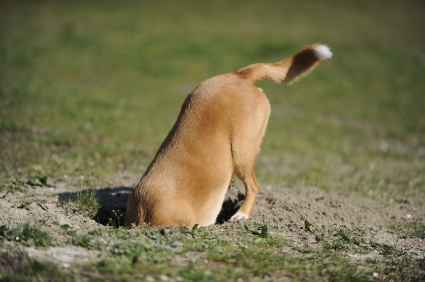 A Hidden Opportunity in Real Estate Investing
When it comes to real estate investing, a lot of investors put on the blinders. They scour the landscape for opportunities to purchase residential or commercial property at a steep discount, with the idea that they can revamp the property and make a large return on their investment.
While this is a good strategy, it is difficult for many real estate investors to find investment opportunities that will give them the kind of returns they would like to achieve.
Buy a Business That Includes Real Estate
There is an alternative to overworking yourself to find that perfect real estate investment opportunity: Invest in real estate that has an existing business on the property.
While this alternative investment strategy may seem daunting and complex to investors who have never owned a business, it's a lot easier than it seems.
The rewards of this investment strategy are worth considering for your portfolio of investments, or even for your primary strategy. We have consistently seen returns of 20% to 53%, with fewer downside risks than real estate only transactions, if done properly.
Find the Hidden Opportunities
You want to find a profitable business for sale that includes real estate and has opportunities to increase its cash flow with little or no additional working capital or capital expenditures.
Some of these hidden opportunities include:
Little or no marketing and promotion
Improve or expand the company's service and or product mix
Cosmetic improvements to facilities (something you already know how to do if you are a seasoned investor)
Reduce costs (except those costs that may affect operating performance)
Too many employees (some businesses have family members on their payroll who are not essential)
Owner spending too little time in the business
Improving any one or more of these factors can substantially improve the business cash flow, thus value, when you turn around and sell. We have been able to purchase a business, make the needed improvements to it, then sell it for a big profit in less than six months.
Example: $139,804 Profit in Two Months
We came across a small manufacturing firm that cut raw walnut into gun stock blanks (not finished rifle or shotgun stocks, so we didn't need to know anything about wood working). The purchase included the business, building, equipment, and one acre of land.
In doing our due diligence, we learned that the owner spent only 3 hours a day working the business, had no employees, and virtually no marketing was being done. (That's a LOT of upside potential!)
We purchased the business, hired a manager and one employee (the previous owner trained our employees how to cut the raw walnut and stock blanks), and placed an ad in a trade magazine.
Within one month after the purchase, sales increased approximately 50%, most of the new revenue dropped to the bottom line, since the Manager replaced the old owner at a lower wage rate and the other employee was working at minimum wage. Then two months later we sold the business and property.
Here is how it looked on paper:
| | |
| --- | --- |
| Price Paid for the Business & Assets: | $ 250,000 |
| Price Paid for Real Property: | $ 36,155 |
| Total Price Paid for the Business & Property: | $ 286,155 |
| Price Business Sold For: | $ 375,804 |
| Price Real Property Sold For: | $ 50,000 |
| Total Price Business & Property Sold For: | $ 425,804 |
| Profit On Sale: | $ 139,649 |
Not too bad for a couple of months of almost no work on our part!
We spent maybe a total of one hour finding the business, 15 hours on the transaction, five hours reorganizing the books and records and hiring, 20 hours managing the business (over 3 months), and 15 to 20 hours selling it to another owner.
Where to Find Businesses with Property for Sale
There are a several resources for you to find businesses for sale with property. Websites: Loopnet.com; co-star.com; bizben.com (California, only), bizbuysell.com, mergernetwork.com, businessesforsale.com.
Your local business brokers are a good source too. Just let them know what type of business and property you are looking for and get put on their buyer registry to get notified of opportunities as they come up before being advertised.
Or go to Google.com and type in the search phrase "businesses for sale in [insert your city name] " Also, look in the classified ad section of your local newspaper.
Additional Resources
There have been a lot of books written on buying and selling a business that you can add to your library of "how to buy real estate".
Also, you don't have to go it alone. You can invest with a private equity group that specializes in investing in small to medium sized businesses. These private equity groups usually have a diversified portfolio of businesses and properties they invest in, take away the headache of acquiring, managing, and selling the investment while giving you a big return on your investment for the use of your money.