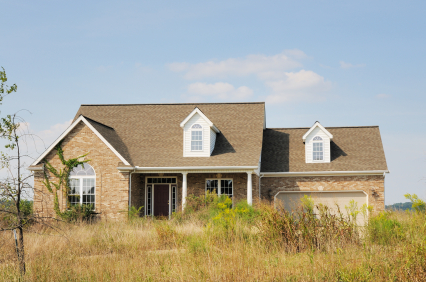 6 Easy Steps for Tapping into the Vacant House Goldmine
Many investors start out by driving through neighborhoods, writing down the address of an ugly or vacant house, and sending "we buy houses" letters and postcards to the owners. It's called "driving for dollars," and it has made many investors a fortune. I should know because I'm one of them!
The profits from targeting vacant houses are appealing, but all of the tedious work of driving up and down streets is not. That's why you can hire someone to do this for you once you make enough money from pursuing these vacant houses.
4 Ways to Identify a Vacant House
Here are four things to look for so you can identify a vacant house:
Overgrown lawn
Newspapers in the driveway
A rubber band sealing the mailbox shut
Fliers on the door
6 Easy Steps for Finding Vacant Houses
Until you can afford to pay someone to do the legwork for you, here's what you'll need to do:

1. Identify the part of town where you want to buy houses. The homes should be in LOW-INCOME areas but not in "war zones." You simply won't find enough vacant houses or
motivated sellers
in most of the nicer areas. If you would live in the neighborhood, it's probably too nice.
2. For three to five hours per week, drive through the neighborhood and write down the addresses of the houses that are vacant. Some people like to say the addresses out loud into a voice recorder. It's up to you.
3. If you see anyone in the neighborhood who appears to live there (maybe they're in their front yard or in their driveway or walking down the street), stop them and say something like, "Hello, I'm looking to buy a house in this area. Do you know of any vacant houses? Do you know of anyone who needs to sell?"
4. As you drive, mark off the streets you've traveled on a map so that you don't cover the same streets twice.
5. After you're done each week, type the addresses into a computer and mail the owners a letter that basically says, "I drove by your house the other day, and it appeared to be vacant. I buy houses. Please call me." You can get the owner's mailing address from the appraisal district's website.
6. Continue to mail letters and postcards to each vacant house owner. Mail up to five or six letters before quitting. Persistence works!
Don't let the price of gas or the sometimes time-consuming nature of hunting down vacant houses deter you. Many poor investors have been scared away by those two things, and that's a great thing because it just means
less competition and more profits for you
!