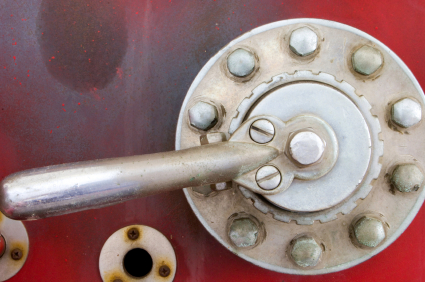 3 Ways to Buy Houses with No Money Down
One of the best things about investing in real estate is the ability to leverage the investment. Other investments such as stocks, bonds, mutual funds, and gold cannot be leveraged effectively .

With real estate, you can buy an asset and leverage it by paying a bank a 25% down payment. For example, if an investor wants to buy a $100,000 duplex, bank financing will allow him to buy the asset with a $25,000 down payment.
The ability to leverage real estate and control assets for a fraction of the price is a
huge
advantage when investing in real estate.
But what if an investor would like to invest in real estate
without putting any money into the investment
?  What if an investor does not have extra money available to invest?  Is that an attainable leveraging goal for investors?
Yes! Here are three ways real estate investors can buy houses with
no money down
.
1. Subject To
How would you like to buy houses without needing to get a new mortgage? Buying houses "subject to" means that the buyer makes the acquisition without paying off the existing mortgage on the property.
The ownership of the property changes to the new owner, but the debt does not get formally assumed and does not get paid off at closing. The mortgage remains in the name of the person who originally took the loan when the house was originally purchased.
I was speaking to a good friend of mine in Colorado recently and he told me that he has now purchased over 100 homes for his rental portfolio. All acquisitions were made using subject to financing.  Subject to investing can provide opportunities to buy houses with no money down and without the investor needing to get a new mortgage.  These opportunities are available from motivated sellers who need debt relief or may be facing transfers.
2.  Lease Options
Control without ownership is the essence of tying up houses on a long-term lease with an option to buy. Think of this investing model as seller financing in disguise.
The real estate investor gains a long-term lease–at least five years in length. The lease also contains an option to buy the house at today's price. An option provides the investor the legal right to buy but is not a legal obligation to buy the house. As part of the lease agreement, the investor gains the right to sub-lease the property to other tenants.
That is the beauty of master leasing investing. What did the real estate investor gain in this model?
The investor has control of a real estate asset with no money down. With this control, he can rent the house for the next five years and enjoy the cash flow.  He also has the right, but not obligation, to actually buy the house at any time in the negotiated option period.
3.  Joint Venture – Private Lender
Fire your bank and succeed massively! If you do not need to go to the bank, you will not need to put down a 25% down payment. Instead, find a private lender to put up all the money for your real estate deal and pay them a great return.
The financing with your private lender can be structured as traditional debt financing with points and interest, but no down payment, or you can structure a joint venture using equity financing.
With equity financing, the real estate investor does all the work but provides none of the money for the deal. Both parties in the joint venture agree to share the rental income and future equity. The equity can be split 25/75, 50/50 or how ever you work it with your private lender.
This market is the perfect storm for real estate investors. There's a lot of distressed inventory available at great prices and a very strong rental demand. Don't let the balance in your checkbook hold you back from investing. You can still invest in real estate with no money down. Structure deals directly with sellers, use private lenders, and be ready to capitalize now.
Please leave comments and questions in the comments area and consider sharing this with your social media contacts in Facebook, twitter, linked in, and pinterest.